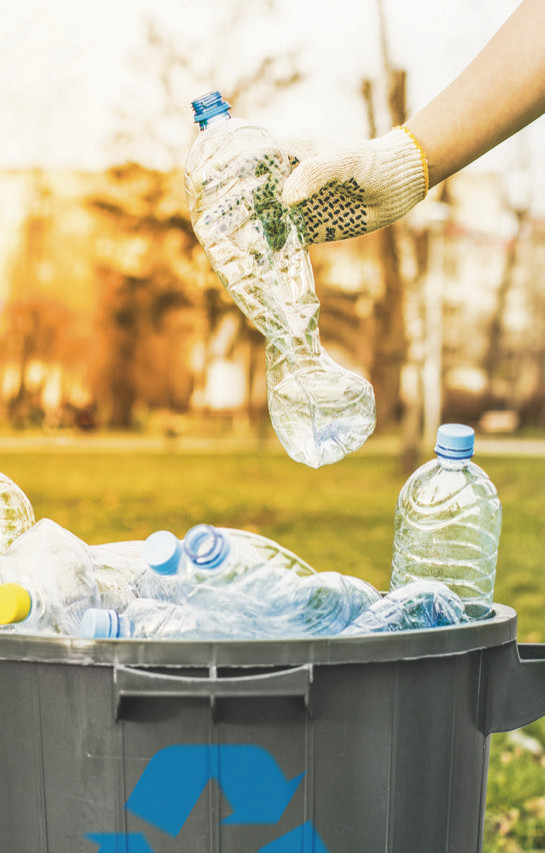 Our next sustainability efforts
Organizers of large-scale dance events in Amsterdam are going to collaborate on the collection and recycling of PET plastic. The first events where visitors will receive a recycling token upon arrival will take place on Saturday the 27th of April (King's Day). The use of this token or a regular drink token as a deposit will encourage the visitors to return used plastic cups and bottles to the bars and collection points.
With this initiative, the dance organizations that are responsible for events such as Kingsland, Loveland van Oranje, Mystic Garden and Oranjebloesem take responsibility in making the event industry more sustainable. The parties hope that eventually more organizations will join in the use and collection of so-called PET. By choosing the same material as a branch, they have opted for a larger-scale campaign, which is necessary to create an efficient recycling process.
The initiative aims to raise awareness among visitors, reduce waste and promote the reuse of plastics. This is done by re-organizing the events both in front of, and behind the scenes. Virtually all the collected plastic will be recycled into new usable products.

–
NL
Amsterdamse organisatoren van grote dance evenementen gaan samenwerken bij de inzameling en recycling van PET plastic. Op zaterdag 27 april (Koningsdag) zullen de eerste evenementen plaatsvinden waar bezoekers bij binnenkomst een recycletoken ontvangen. Het gebruik van deze token of festivalmuntje als statiegeld zal aanzetten tot het weer inleveren bij de barren en inzamelpunten van gebruikte plastic bekers en flesjes.
De dance organisaties die verantwoordelijk zijn voor evenementen als Kingsland, Loveland van Oranje, Mystic Garden en Oranjebloesem, nemen met dit initiatief verantwoordelijkheid voor verdere ontwikkelingen bij het verduurzamen van de evenementenindustrie. De hoop is dat uiteindelijk meer partijen zich zullen aansluiten bij het gebruiken en inzamelen van zogenaamd PET. Door als branche eenzelfde materiaal te kiezen is gekozen voor een actie op grotere schaal, wat nodig is voor een efficiënt recycling proces.
Het initiatief heeft als doel om bewustwording te creëren bij de bezoekers, afval te reduceren en hergebruik van plastics te bevorderen. Dit wordt gedaan door de evenementen voor en achter de schermen op een nieuwe manier in te richten. Nagenoeg al het ingezamelde plastic zal gerecycled worden tot nieuwe bruikbare producten.
---