KINGSDAY IS ALMOST HERE
EARLY START WITH ACOUSTIC SESSION BY LÖVESTAD

It's almost time! In just a few days we'll reunite at the fresh, green fields of Meerpark for another majestic Kingsday celebration!
THE BASS KICKS IN AT 12 O'CLOCK!
Since we cannot wait to dance together again, we will be starting extra early. Lövestad will kick things off at 11:30 in the morning with a special half hour acoustic session.
Make sure you're there 12 o'clock sharp, so you don't miss the moment that first bass kicks in!
It's time to start planning. Loveland van Oranje features some of the biggest names out there and many special back-to-back performances. This is how they are lined up.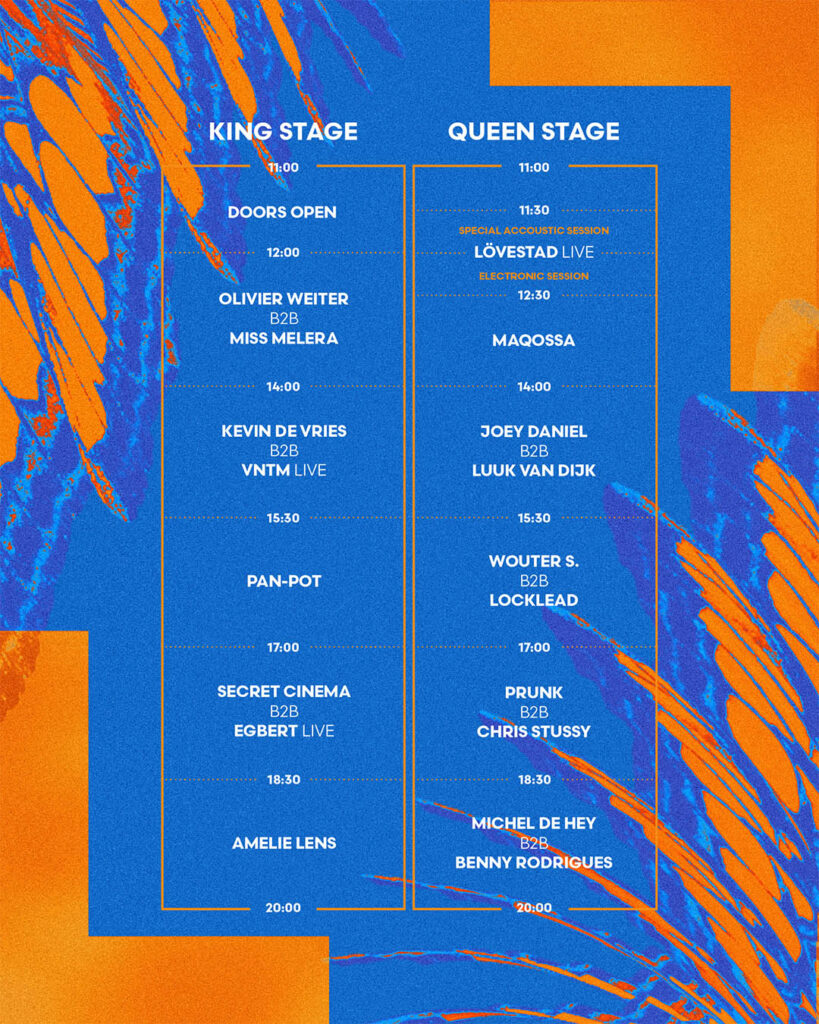 ---