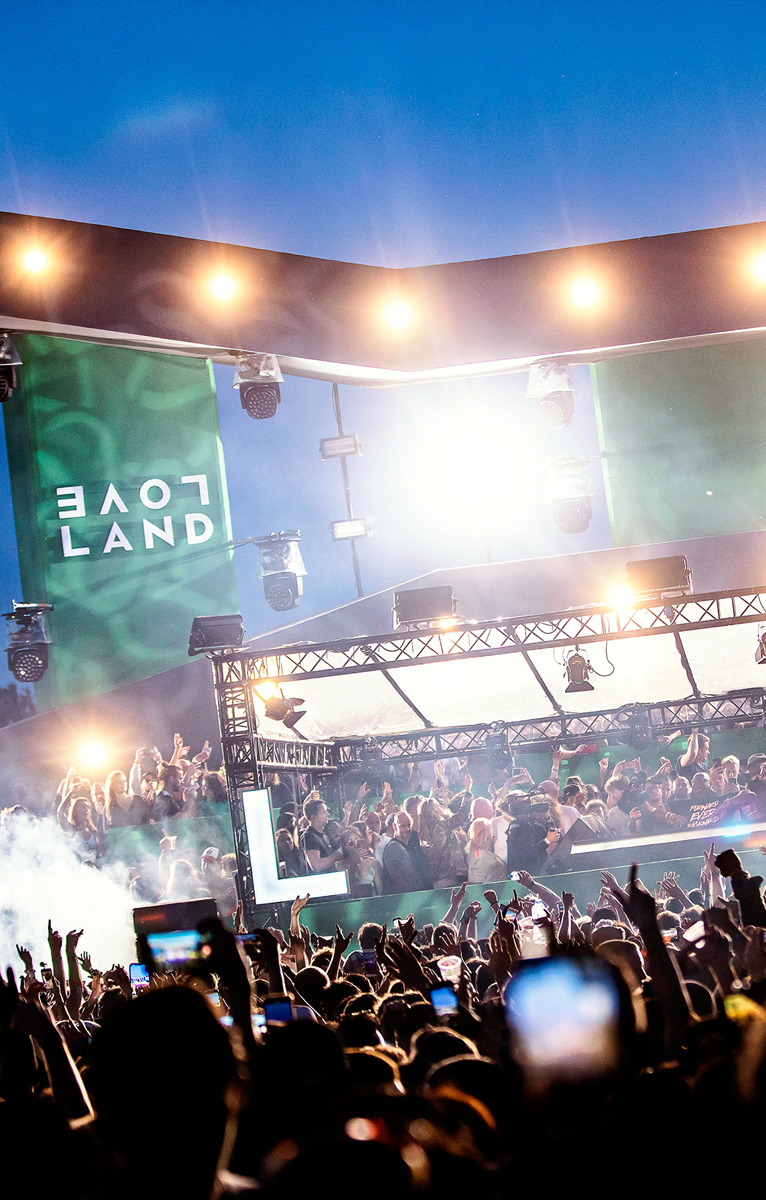 REGULAR + LATE TICKETS SOLD OUT | FINAL RELEASE ON SALE
Within just a couple of hours all Regular and Late tickets for Loveland Festival 2021 are sold out.
This means Saturday, Sunday and Weekend tickets for the festival and the Friday night pool party have reached the final release and continue to move very fast!
Your enthusiasm exceeded even our wildest expectations. We feel thankful and blessed to know you are just as ready to party as we are!
ONLY 50% DEPOSIT ON YOUR TICKET REQUIRED
We are very confident we'll be sharing the dancefloor with you this summer. However, since these are uncertain times, we only ask for a 50% deposit.
After your deposit is done, there are two possible scenarios:
LOVELAND FESTIVAL 2021 WILL TAKE PLACE AS PLANNED
When we get the final go for Loveland Festival,
you pay the other half and receive your ticket by mail.*
LOVELAND FESTIVAL 2021 CAN NOT TAKE PLACE
At the moment, Loveland Festival will go ahead as planned on August 7 & 8, 2021. If somehow, government regulations force us otherwise, you will receive your deposit (ex. fee) back within 2 weeks.
*Deposit will not be refunded if the festival does take place, for details check our terms and conditions
---