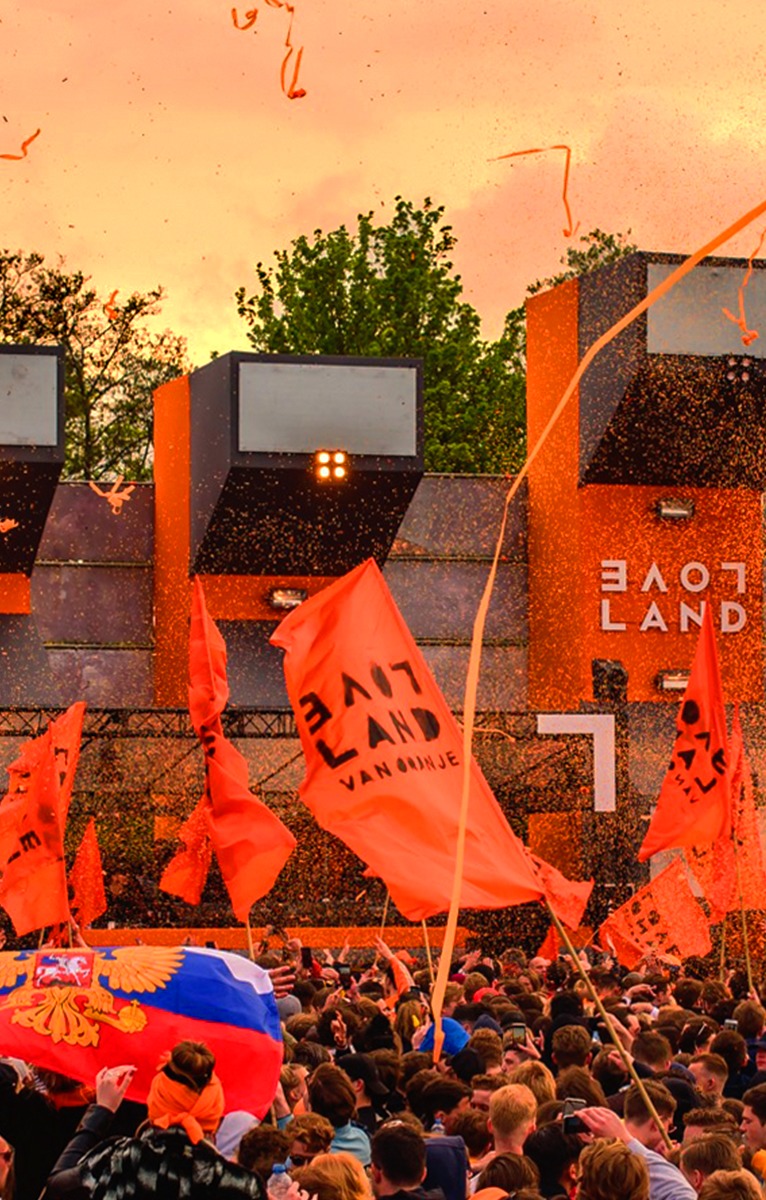 Royal line-up for Loveland van Oranje 2020
Loveland van Oranje is back for another majestic Kingsday celebration at the fresh, green fields of Meerpark.
We're pulling out all the stops for this one with a royal line-up featuring some of the biggest names and many special back-to-back performances, which we'll announce soon…
GUARANTEE YOUR EARLY BIRD
Pre-register now to receive exclusive access to the pre-sale. Previous editions all early bird tickets were sold out within minutes. Ticket sale starts February 6th at 12:00 pm.
• Amelie Lens
• Pan-Pot
• ANOTR
• Benny Rodrigues
• Chris Stussy
• Egbert [live]
• Joey Daniel
• Kevin de Vries
• Locklead
• Lövestad [live]
• Luuk van Dijk
• Makossa
• Michel de Hey
• Miss Melera
• Olivier Weiter
• Prunk
• Secret Cinema
• VNTM [live]
---