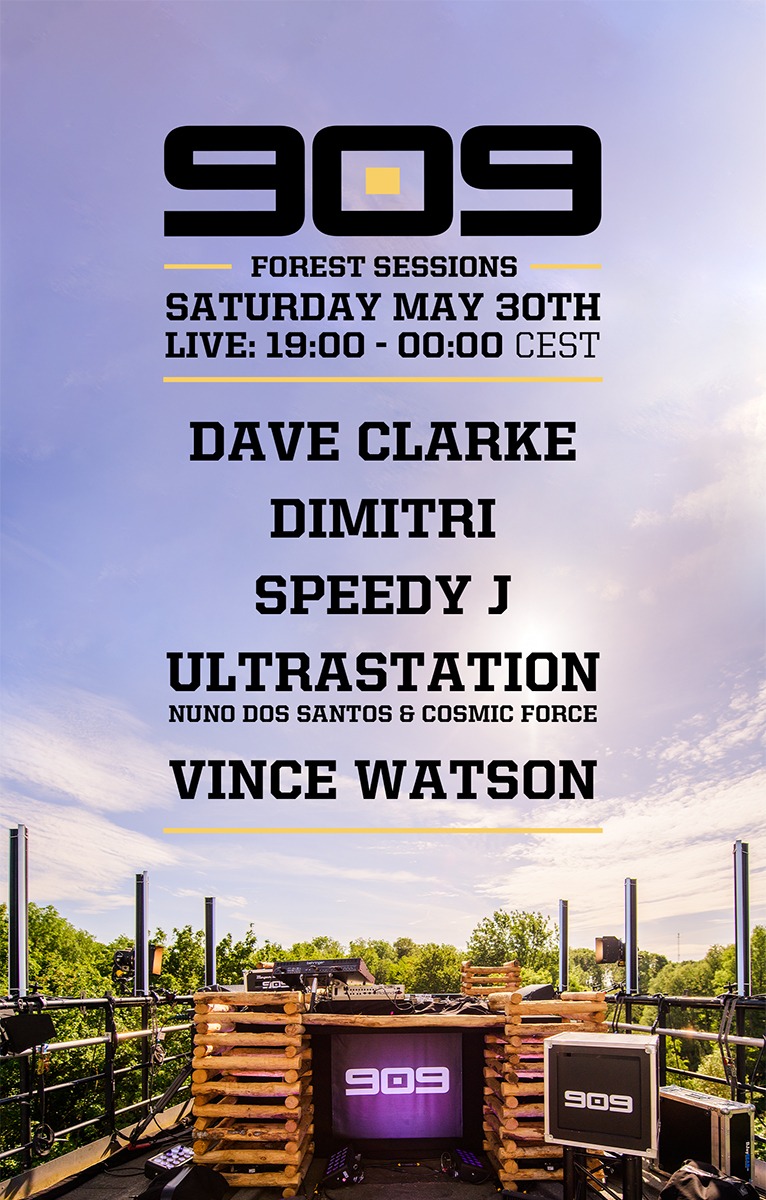 909 PRESENTS STUNNING LIVESTREAM WITH TOP LINEUP
909 Festival presents the 909 Forest Sessions. Five hours of exclusive sets in high-quality audio accompanied by truly stunning views of the Amsterdamse Bos.
Five true 909 legends will be performing exclusive sets shot at the landmark radar tower overlooking the 909 Festival terrain.
Tune in this Saturday, May 30th for the 909 Forest Sessions with sets by:
Dave Clarke
Dimitri
Speedy J
Ultrastation (Nuno dos Santos and Cosmic Force)
Vince Watson
909 Forest Sessions
Saturday, May 30th
7pm – 00am CEST
━━━━━━━━━━━━━━━
Livestreams of the full sets will be available on Facebook, Youtube and 909.nl/forest-sessions.
---