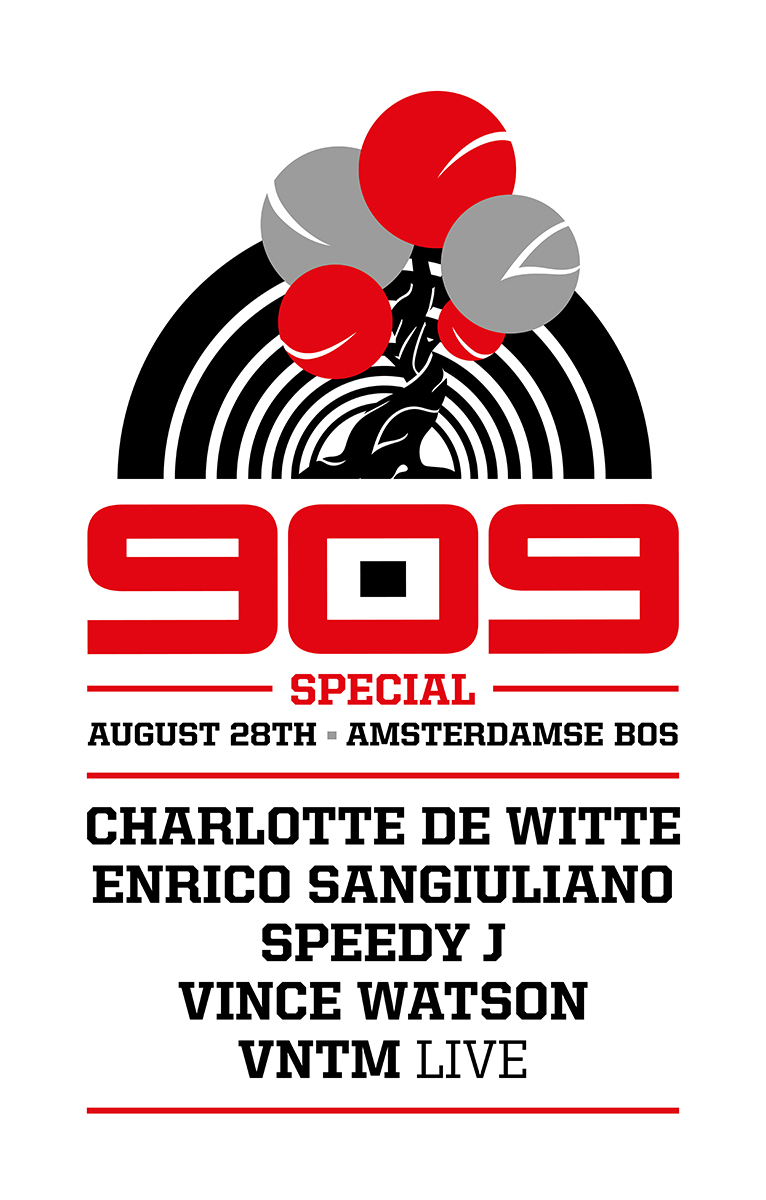 909 RETURNS WITH SPECIAL ON AUGUST 28TH 2021
Better days are here again! We are happy and proud to announce the return of 909 in 2021! On August 28th we will, for one year only, go back to our roots with one stage, a more intimate setting and top-notch artists.
After new government regulations forced us to look at other options for 909 Festival 2021, we seized the opportunity to come with something special that will make sure we'll be dancing together again this summer.
BRAND NEW SHOW, BRAND NEW LINE-UP
909 Special 2021 is set to take place in Amsterdamse Bos where the forest's natural characteristics create an intimate vibe perfectly suited for this special occasion.
For this brand-new show, we are proud to announce an impressive lineup featuring Charlotte de Witte, Enrico Sangiuliano, Speedy J and more!
Due to the more intimate one-stage setup and since the majority of tickets for 909 Festival 2021 were already sold last year, it will not be possible to use your festival ticket for 909 Special.
This means we will ask everyone with a ticket to 909 Festival 2021, to hold on to their ticket for one more year and since we are celebrating our 10-year anniversary, this one promises to be something special.
Of course, our loyal festival visitors will be first in line for 909 Special. Check your inbox for your personal offer.
Ticket sales start Friday February 26th at 12:00 PM CET
Follow the link to set your personal reminder when ticket sales start: 909.nl/pre-register
We are confident this new show will make sure we will dance together again in August, but there's always the slim chance of government regulations forcing us otherwise.
Since we understand these are difficult times for many, we would like to think along and only ask for a 50% deposit on tickets for 909 Special.
After your 50% deposit, there are two options:
✔︎ After we get the final green light for 909 Special, you pay the other half of your ticket*
✘ If somehow, government regulations force us to cancel 909 Special, you will receive your deposit (ex. fee) back in full within 2 weeks
*Deposit will not be refunded if the festival does take place, for details check our terms and conditions.
We can't wait to share the dancefloor with you all again on August 28th at 909 Special!
---