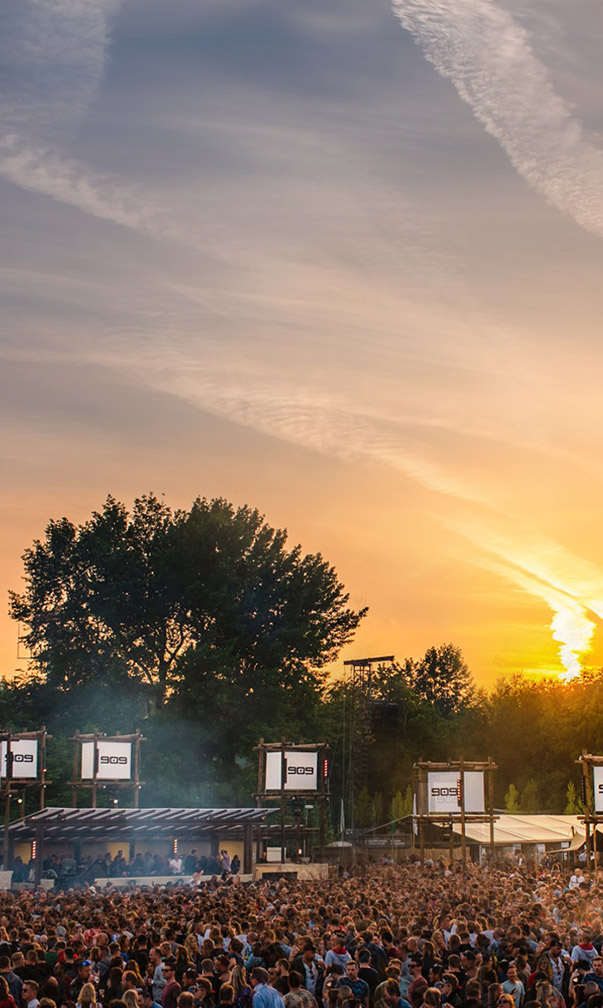 909 FESTIVAL RESCHEDULED | NEW PLANS FOR 2021
Dear friends,
For many of you it's been a challenging year and although better days are on the horizon, we are not out of the woods just yet. Recently, local government informed us it will not provide a permit to any events until June 1st, 2021, making it impossible for 909 Festival 2021 to go ahead as planned this May.
This forces us to make some difficult, but realistic, decisions. It's with a heavy heart, we've decided to push back 909 Festival 2021 for one year to May 28th, 2022.
Sad as it may be to postpone our 10-year anniversary to next summer, it will actually increase our chances of getting back to the dancefloor in 2021!
NEW PLANS FOR 2021 | SAVE THE DATE
We are currently working around the clock on a smaller, more intimate festival. This would mean we, for one year only, will go back to our roots and bring you a special one-stage festival.
The one-time-only show will most likely take place on Saturday August 28th, 2021. Of course, we won't be leaving our home in the gorgeous Amsterdamse Bos.
More news is expected to drop soon. It goes without saying that our loyal 909 Festival visitors will be first in line when we get the green light, and your refund options remain unchanged. Keep an eye on your inbox!
We want to thank everyone for their love and support over the past year and we are humbled by the trust you put in us. We can't wait to share the dancefloor with you all again in August!
💚  909 crew
---